MSI PSU LOL Tournament 2017 Saudi Arabia - Riyadh
- Date : Thursday 14 of Dec 2017
- Location: Riyadh – in Prince Sultan University
- Participation Teams: 16 Team – 5*16 = 80 Gamer
- prizes: Total 8000 SAR
About MSI PSU LOL Tournament 2017:
MSI organized a league of Legends Tournament in collaboration with Prince Sultan University in Riyadh on Thursday 14 December 2017
The tournament was attended by 16 teams, 5 Gamers of each team. The tournament was organized and prepared in the main hall of the University under the sponsorship of MSI
The attendance was very large and exceeded expectations of a large percentage of them from outside the university in addition of a remarkable attendance of university staff of teachers and students
The company has provided more than 20 Gaming NB's with powerful specifications such as the MSI GT75VR and the MSI GE63VR
The company also provided professional gaming accessories such as mouse, speaker and keyboard to play the game during the tournament
The winners of LOL Tournament 2017 were honored with a total cash prize of SR 8000.
First place team: L2
Second place team: The neukens
Third place team: CA
Offer related to Tournament:
On the occasion of this event, the company presented a special offer in cooperation with a group of dealers and distributors (Virgin Mega Store, Souq.com, Computer Gate, XCite) The offer details are as follow:
1. Purchase a device from 14 to 31 December from the participating dealers
2. Bring your purchase invoice to MSI's office in Riyadh before 10 January 2018
3. Take a picture with the new device and post it on your Facebook or Twitter profile
Those who apply these conditions will receive professional gaming gifts ( headphones and mouse ).
The main purposes for MSI participation:
Gaming Test: showing the Gamers how powerful are MSI gaming NB's by the real gaming experience in the tournament
Experience MSI: Good chance to try MSI products on reality and under brusher.
Audience: when teams fans watches the matched they will see MSI NB's power during the long hours of matches .
Establish communication: Establish communication with Teams and Fans and show them that we are here.
Display: Showing all gamers in this Event our deferent series and machines to tell them we are available in the market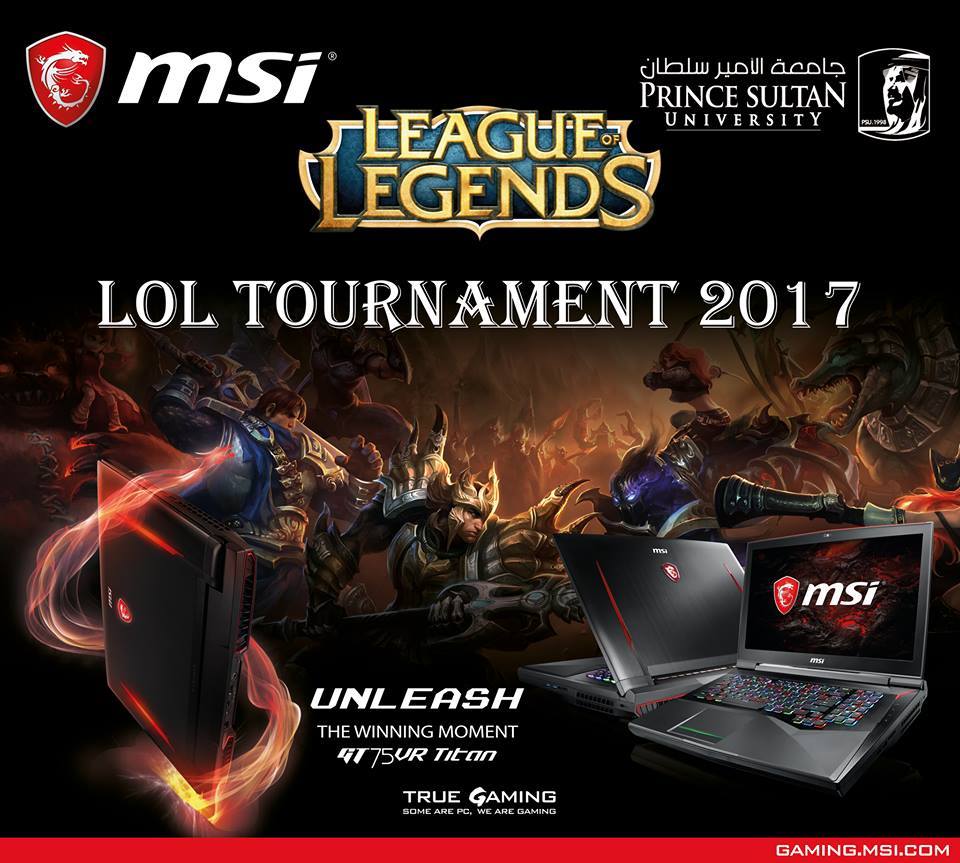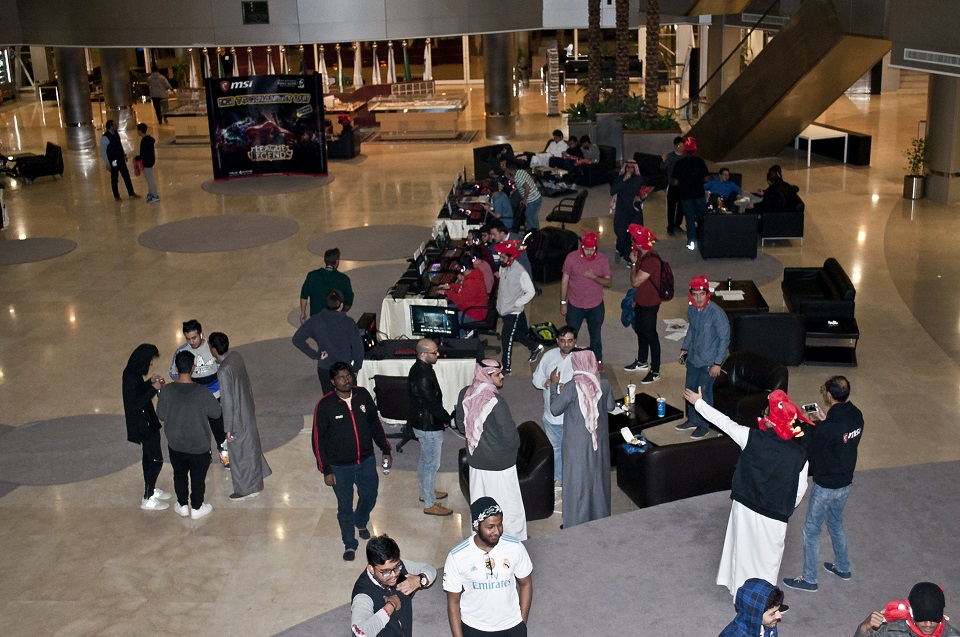 Live streaming in the following videos show you some of the excitement you've missed
Before and during the event also while playing tournament game
https://www.facebook.com/MSIMiddleEast/videos/1636614123062510/
https://www.facebook.com/MSIMiddleEast/videos/1636667509723838/
https://www.facebook.com/MSIMiddleEast/videos/1636718183052104/
https://www.facebook.com/MSIMiddleEast/videos/1636900566367199/
Some posts and tweets about the tournament:
https://twitter.com/PSU_RUH/status/941317516416122880
https://twitter.com/PSU_RUH/status/941410476432424962
https://twitter.com/PSU_RUH/status/942363956995379200
Conclusion:
MSI is one of the most important companies that organize electronic games tournaments in Saudi Arabia and doing its best to expand this field
It also aspires to organize more of these tournaments that will enhance the confidence of players in MSI products.
for more Details you can read the topic in Arabic on: